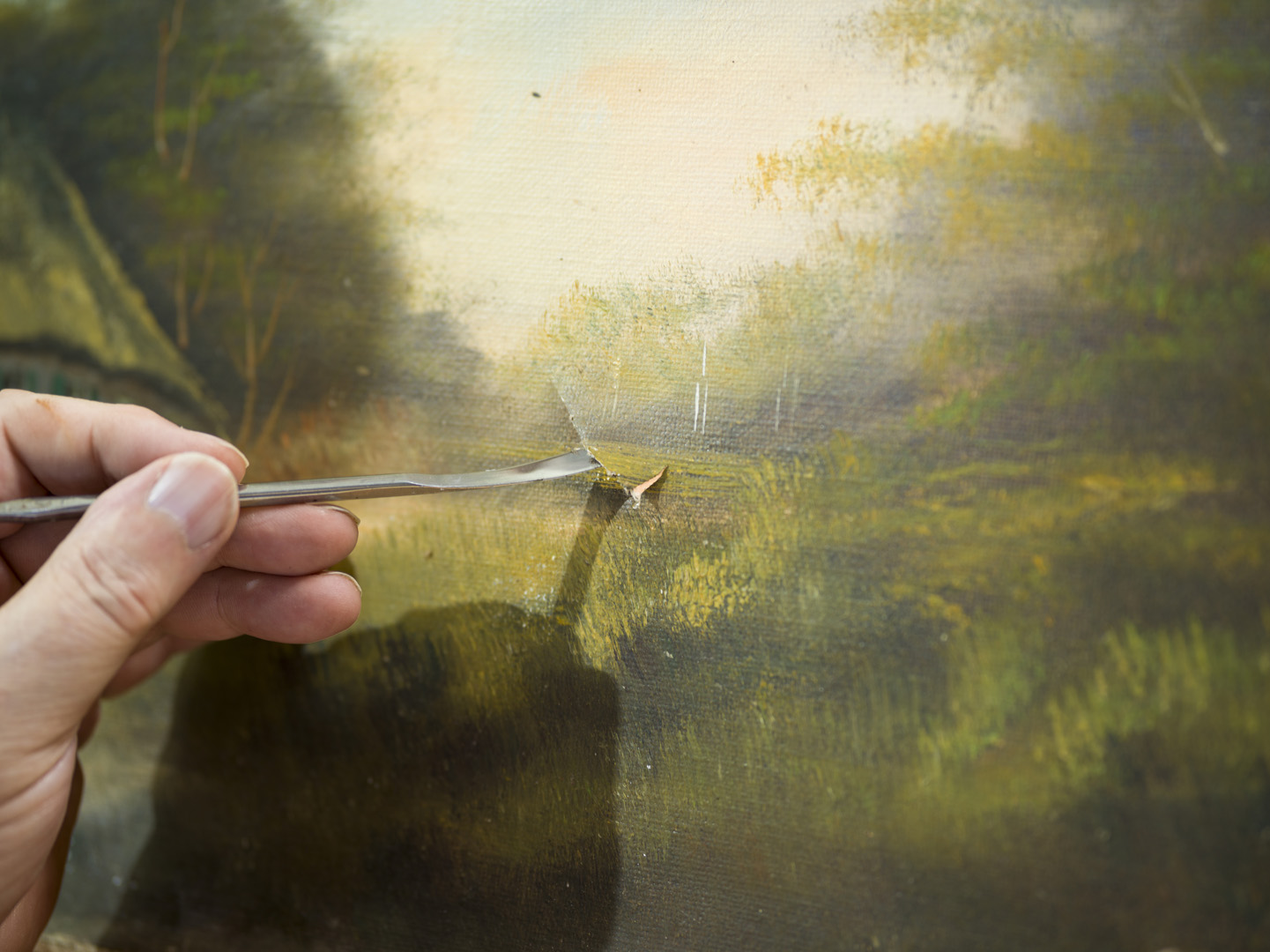 Expertise bij scheurherstel
Een scheur in een schilderij mag dan een veelvoorkomende beschadiging zijn; het herstel ervan vereist een doordachte aanpak. Ons restauratieatelier beschikt over ruime kennis en ervaring om ongewilde scheuren in doeken te herstellen. Of het nu gaat om een rechte scheur, een winkelhaak of zelfs een gat, wij repareren uw kunstwerk met professionaliteit.
Herstelproces in stappen
Bij Atelier Ben Aa doorlopen we een zorgvuldig herstelproces. We beginnen met de meest urgente restauraties om verdere schade te voorkomen. Denk aan losse verf, opstaande verflagen, of vervormingen zoals bobbels en deuken. De losse verf wordt vastgezet om verdere verfverlies te voorkomen. Indien nodig wordt het doek geëgaliseerd om de oorspronkelijke vorm te herstellen. Na het herstel heeft het doek weer optimale spanning en wordt het verfoppervlak zorgvuldig geretoucheerd.
Uw kunstwerk verdient de beste zorg…
En dat is precies wat we bij Atelier Ben Aa bieden. We begrijpen dat elk scheurherstel een unieke aanpak vereist en hanteren daarom een professionele benadering om de waarde van uw kunstwerk te behouden. Onze experts brengen vernis aan om het herstelde gebied naadloos te laten aansluiten bij de rest van het schilderij.
Kosten van herstel worden vaak gedekt
Scheurherstel wordt vaak gedekt door de verzekering. Bij Atelier Ben Aa begeleiden we u tijdens dit proces, zodat uw kunstwerk snel en vakkundig wordt hersteld.
Heeft uw schilderij een scheur? Neem vandaag nog contact op met Atelier Ben Aa.